Add the Community Add-on Repository in Home Assistant if it is not Installed
Dustin Casto

March 15, 2022
When I was updating the Home Assistant Core, I encountered an interesting issue. It broke my Z-Wave JS to MQTT add-on. During my research of this issue, I realized that the zwave-js-server needed to be v1.14.0 or greater. My Z-Wave JS to MQTT add-on was up to date since I did not have any notifications for updates – or so I thought. I began to wonder if the new Home Assistant Core was not compatible with Z-Wave JS to MQTT and that I would have to switch to Z-Wave JS if this problem could not be resolved in a reasonable time frame.
After wasting some time on this issue, I discovered the real issue. The community add-on repository was missing! I had to do some searching to know how to properly add a repository because I did not know what URL should be entered. There was not really any clear directions on what URL should be used for adding repositories so I just tried using the GitHub URL of the community add-on repository, and it worked successfully!
Adding the Community Add-on Repository
Go to the "Configuration > Add-ons, Backups, & Supervisor" page.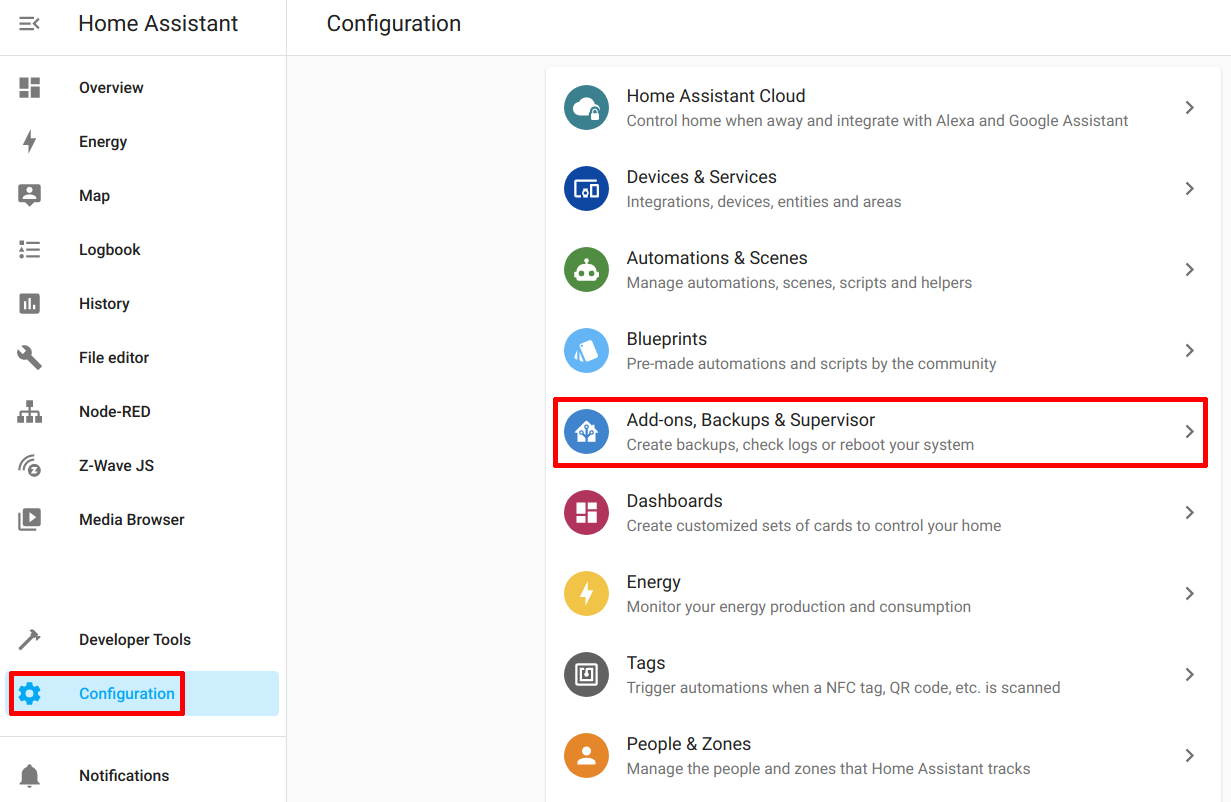 Then click the "Add-on Store" button.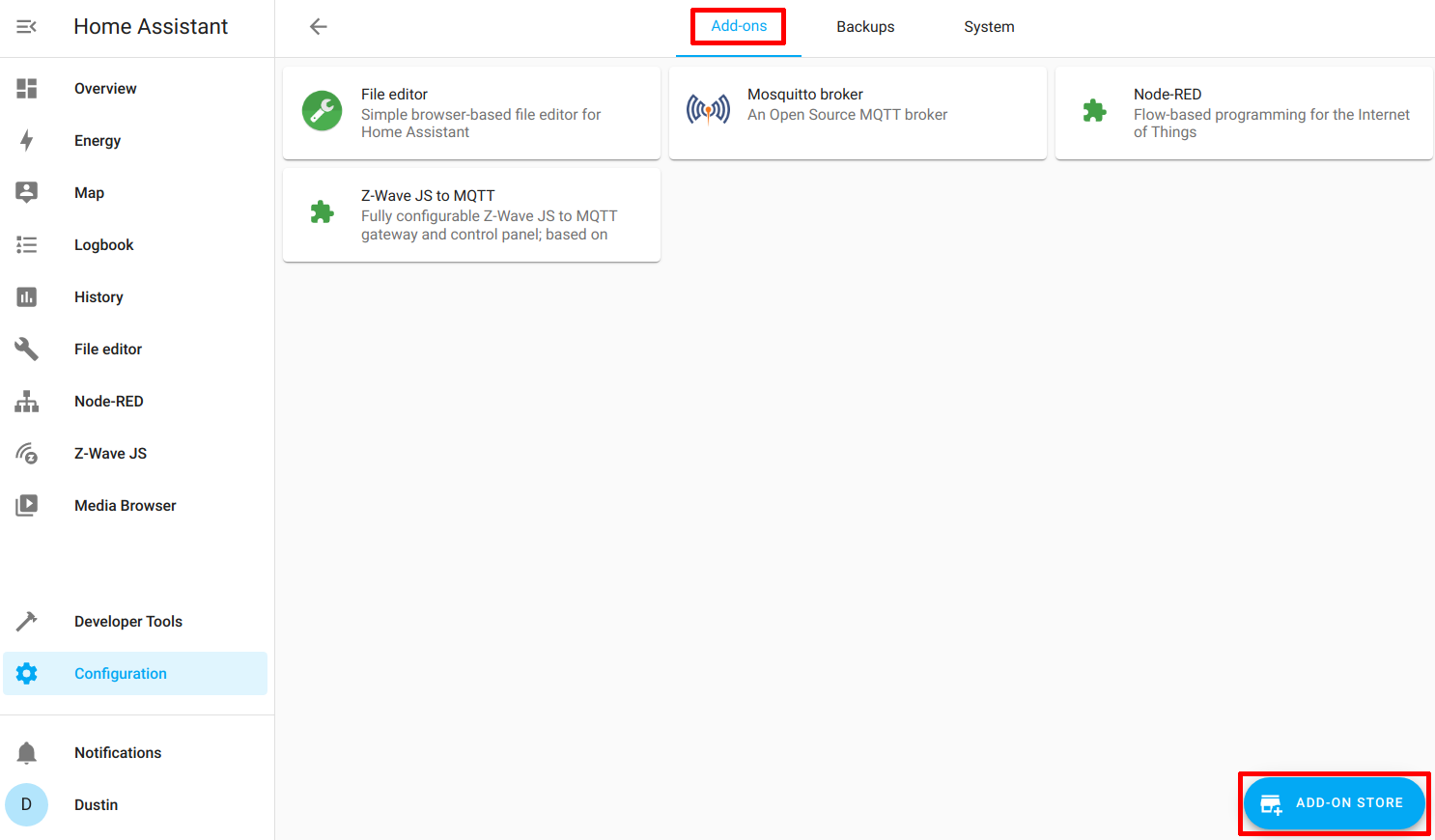 Click on the menu button with the 3 dots in the upper right hand corner of the page and choose "Repositories".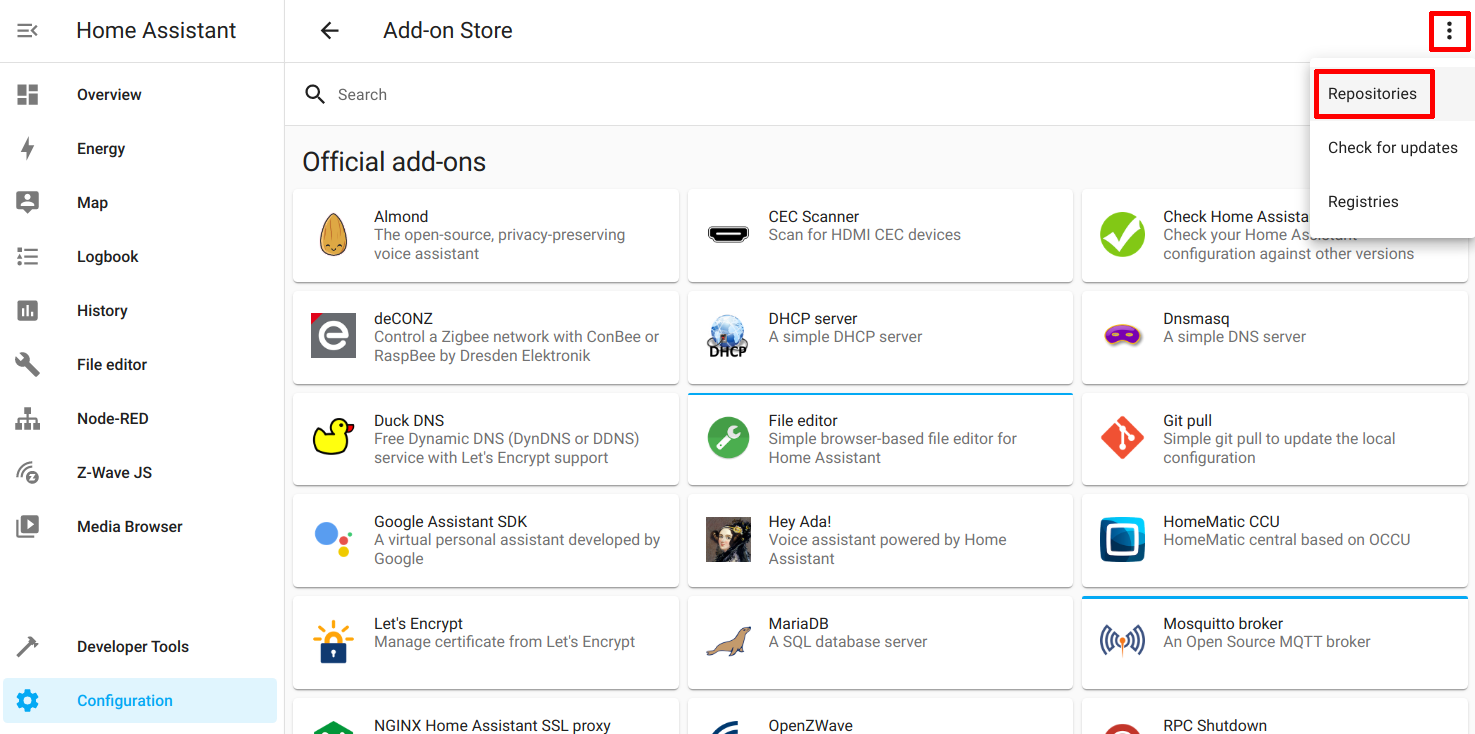 Enter the GitHub URL https://github.com/hassio-addons/repository for the community add-on repository. Click the "Add" button.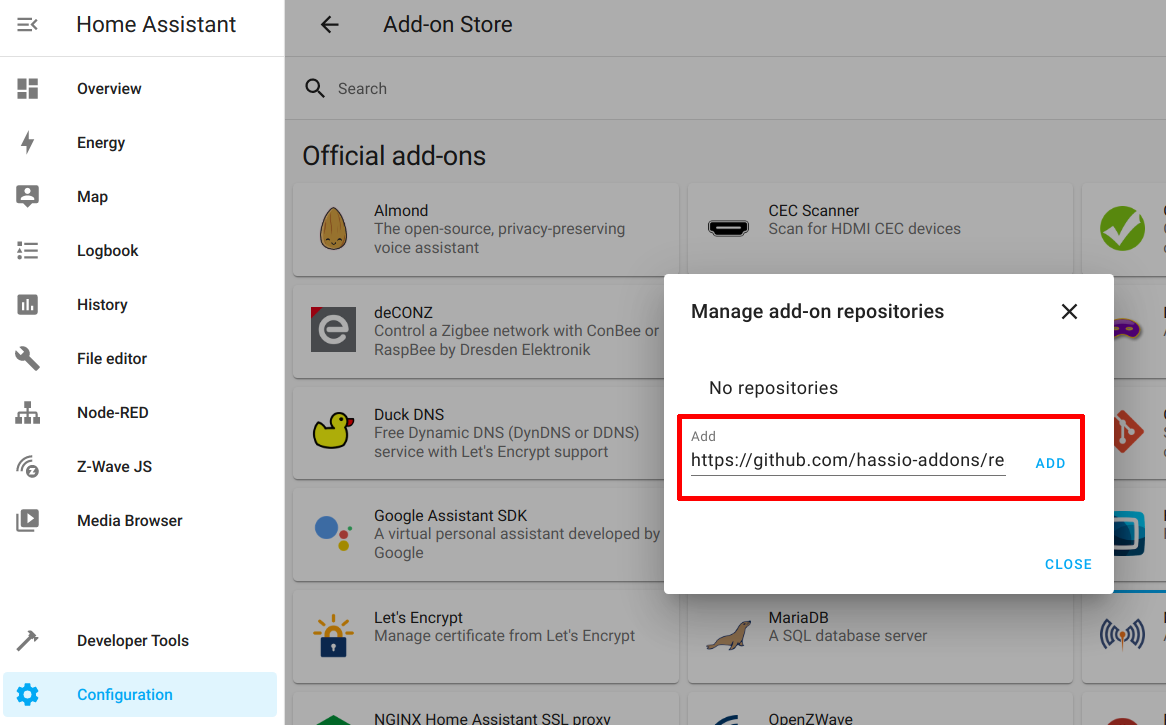 Click "Close" to finish adding the repository.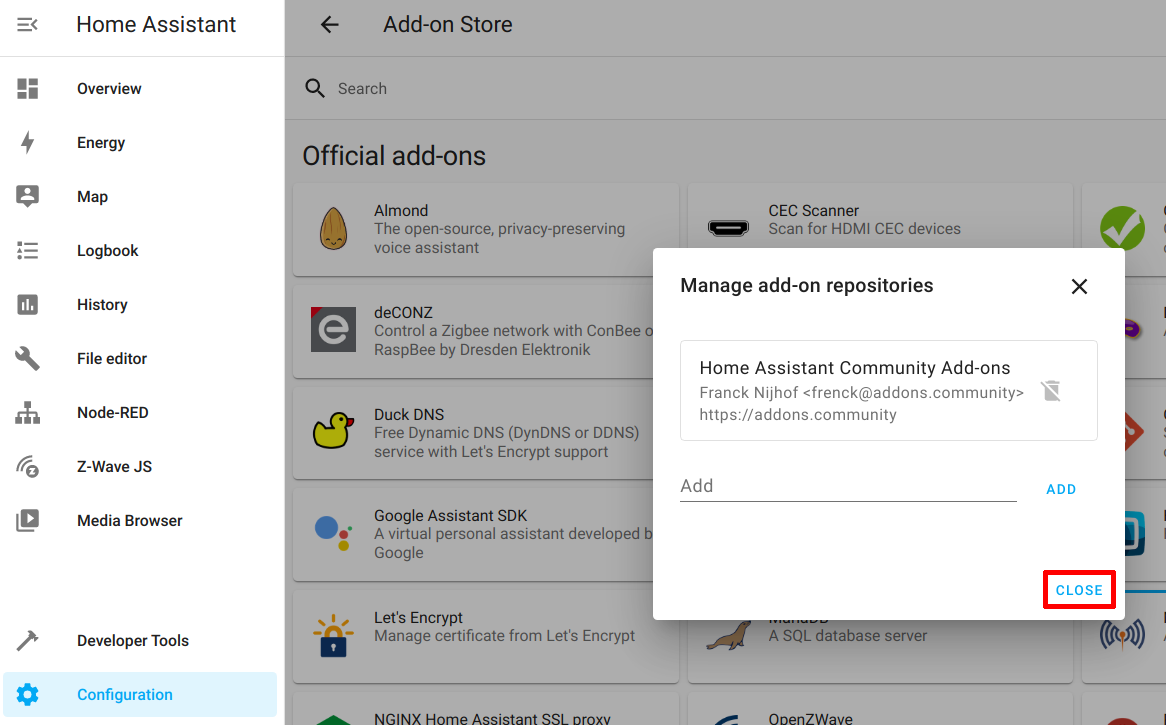 You should now see the community repository!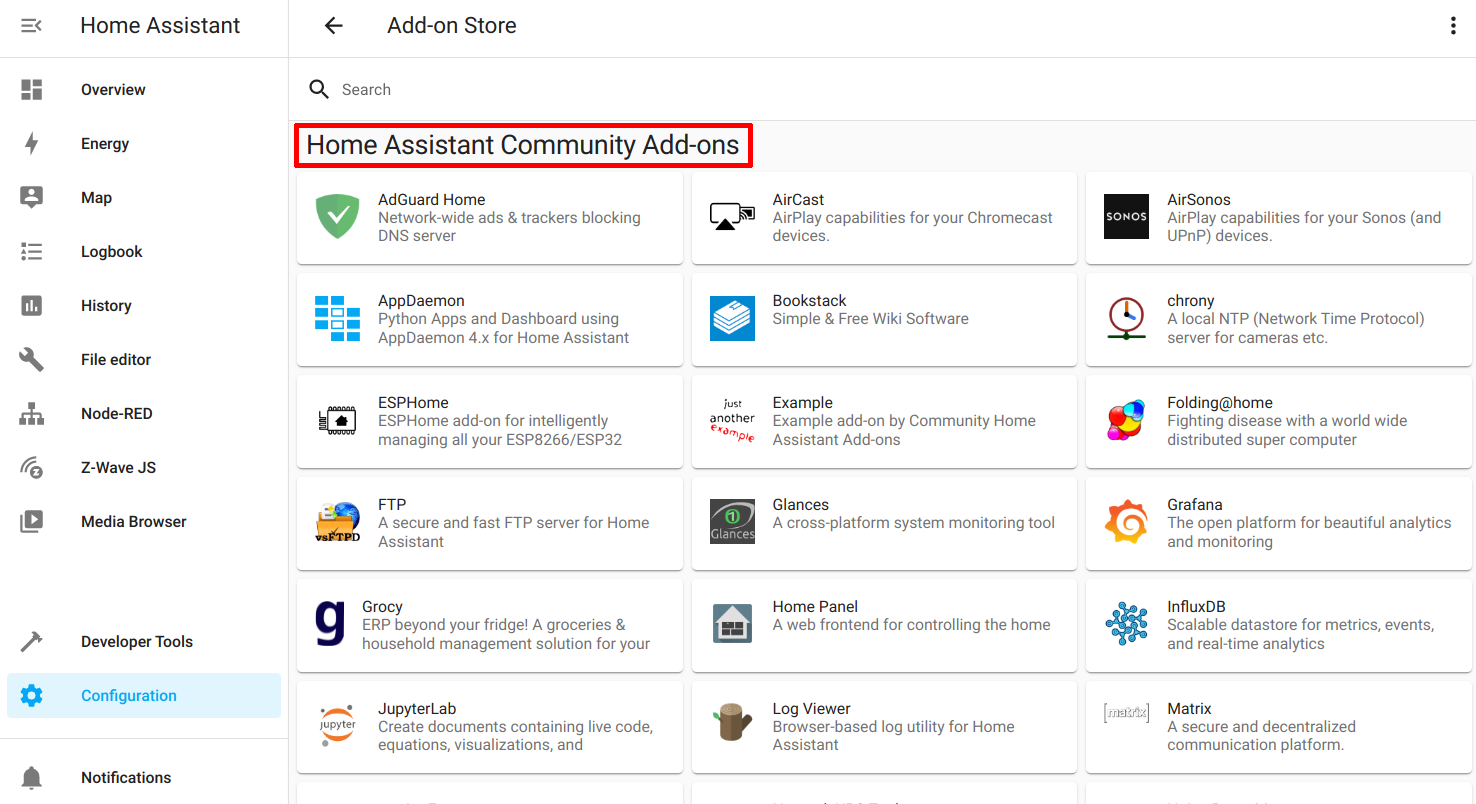 Now that the repository has been added back, any updates to the add-ons will be available to install. This allowed me to get my Z-Wave JS to MQTT add-on updated so that my Z-Wave functions properly after updating the Home Assistant Core. I hope this simple tip helps save you some time troubleshooting an issue like I had to do. If I had realized my repository was gone sooner, I could have resolved my issue much quicker. It was an issue that I did not expect to encounter, but I am glad the solution was pretty simple.